Hope Manifest is deeply committed to serving non-profits that seek to affect world change in the name of equality, hope, justice, peace and love. Our goal is to see a world where charitable organizations are no longer needed, but until that day comes we seek to provide hope and watch it grow all over the world.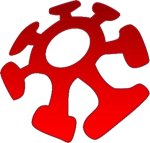 Baptist Center for Ethics (EthicsDaily.com)
P.O. Box 150506
Nashville, TN 37215-0506
615.627.7766 (office)
www.ethicsdaily.com
Organization summary: Baptist Center for Ethics is dedicated to the mission of providing proactive, positive and practical ethics resources to churches.
BCE Representative:
Robert Parham, Executive Director
robert.parham@ethicsdaily.com

The Baptist Medical Dental Fellowship
3751 Main Street, Suit 600-333
The Colony, Texas 75056
405.606.7027
www.bmdf.org
The Baptist Medical Dental Fellowship is an organization dedicated to enhancing lives through local and international fellowship and healthcare missions. They engage in the consulting and encouragement of healthcare ministries worldwide, and maintain missions partnerships in Cuba, Poland, Belarus, Venezuela, Ghana, and Ukraine. The BMDF aids medical students and missionaries by providing grants that can be obtained through an online application process, as well as funds for Continuing Education courses. Organization members take part in philanthropic affairs such as short-term, volunteer healthcare projects in rural hospitals and schools in 50+ countries, and responding to worldwide disasters.
Baptist Medical Dental Fellowship Representative:
Dr. Charles B. Murray, Executive Director
cbm@bmdf.org


Baptist Peace Fellowship of North America
300 Hawthorne Ln
Charlotte, NC 28204-2434
704.521.6051
www.bpfna.org

Organization Summary: The Baptist Peace Fellowship of North America works to gather, equip and mobilize Baptists to build a culture of peace rooted in justice. As the largest network of Baptist peacemakers in the world, we celebrate and support the peacemaking work done by Baptist churches in Canada, the United States, Puerto Rico and Mexico by raising the visibility of these efforts; bringing peacemakers together in regional and international gatherings; and providing resources, speakers and training to our members.
BPFNA Representative:
LeDayne McLeese Polaski, Program Coordinator
ledayne@bpfna.org

The Community Kitchens of Birmingham
1024 South 12th Street
Birmingham, AL 35205
205.251.3569
www.thecommunitykitchens.org
Community Kitchens serves a lunch meal 365 days per year from St. Andrews and Grace Episcopal Church in Woodlawn. Annually this amounts to over 95,000 meals served to help stop hunger. The doors to Community Kitchens are open to all. No one is required to attend a religious service, rich or poor are equally welcome-they only need to be hungry. Community Kitchens considers those that they serve as "guests," and strive to treat them as such.
Community Kitchens Representative:
Andrea Blackert, Executive Director
ablackert@thecommunitykitchens.org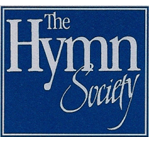 The Hymn Society in United States and Canada
8040 Villa Park Drive
Henrico, VA 23228
804.204.1226 (office)
www.thehymnsociety.org
Organizational summary: The Hymn Society is for those who believe that congregational song is an integral component of worship, believe that the writing and singing of new texts and tunes needs to be promoted, and value learning about the origins of the words and music they sing.
The Hymn Society Representative:
Deb Loftis, Executive Director
deb@thehymnsociety.org


MedWater
P.O. Box 4503
Louisville, KY 40204
www.medwater.org
Organizational summary: MedWater collaborates with global health organizations already positioned in developing countries to bring access to safe water, and teach basic sanitation and hygiene practices in the communities they serve.
MedWater Representatives:
Darrell Adams, CEO
darrell@medwater.org
Chana Gwynette, Director of Health Education
chana@medwater.org


Passport, Inc.
3421 Sierra Drive
Birmingham, AL 35216
205.822.1990
800.769.0210
www.passportcamps.org
Passport, Inc. is a national non-profit whose goal is to work for integrated, ecumenical, inspirational weeks of summer camp that model important lessons like service in the name of Christ. PASSPORT's theological perspective respects the various church groups that are represented (Cooperative Baptist Fellowship, The Episcopal Church, Presbyterian Church (USA), United Methodist Church, Evangelical Lutheran Church in America, etc.), and affirms the call of God on men and women equally. Further, we understand the particular developmental needs of children and youth and will not allow any manipulation or pressure in any context during camp.
Passport Representative: David Burroughs, Founding President and CEO
david@passportcamps.org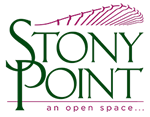 Stony Point Center
17 Cricketown Rd.
Stony Point, NY 10980
845.786.6743 (office)
845.608.4056 (fax)
www.stonypointcenter.org
Organizational summary: Stony Point Center, modeling the love of Jesus, welcomes people of all faiths and nations to discern, discover, learn and lead. Together, bold dreamers experience the movement of God's Spirit to create pathways to peace, nonviolence and justice.
Stony Point Center Representatives:
Rick Ufford-Chase, Co-Director
rick@stonypointcenter.org
Kitty Ufford-Chase, Co-Director
kitty@stonypointcenter.org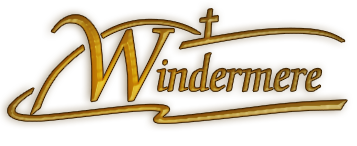 Windermere Baptist Conference Center
P.O. Box 458
Roach, MO 65787
537.346.5200
800.346.2215
www.windermereusa.org
For more than 55 years Windermere has been a place for individuals, groups and families to draw closer to God and to each other. It provides year-round full service facilities for conferences, camps, and seminars, as well as family outings and reunions.
Windermere Representative: John Bailey, Executive Director
jbailey@windermereusa.org


Youth Choirs, Inc. dba YouthCUE
PO Box 781663
San Antonio, TX 78278
210.320.3525 (office)
210.519.2705 (fax)
866.465.7205 (toll-free)
www.youthcue.org
Organizational summary: YouthCUE is a non-profit multidenominational organization, which seeks to foster the growth and development of church and school youth choirs throughout the United States, Canada and Mexico.
Youth Choirs, Inc. dba YouthCUE Representatives:
R. Preston Edwards, President & Executive Director
pedwards@youthcue.org
Randy P. Edwards, Founder & Director of Programs
redwards@youthcue.org